viewSingleTCW - View and Query Single Species

Similar Pairs

In runSingleTCW, there is an annotation option to compare all sequences. If this has been run, then there will be a Similar Pairs section.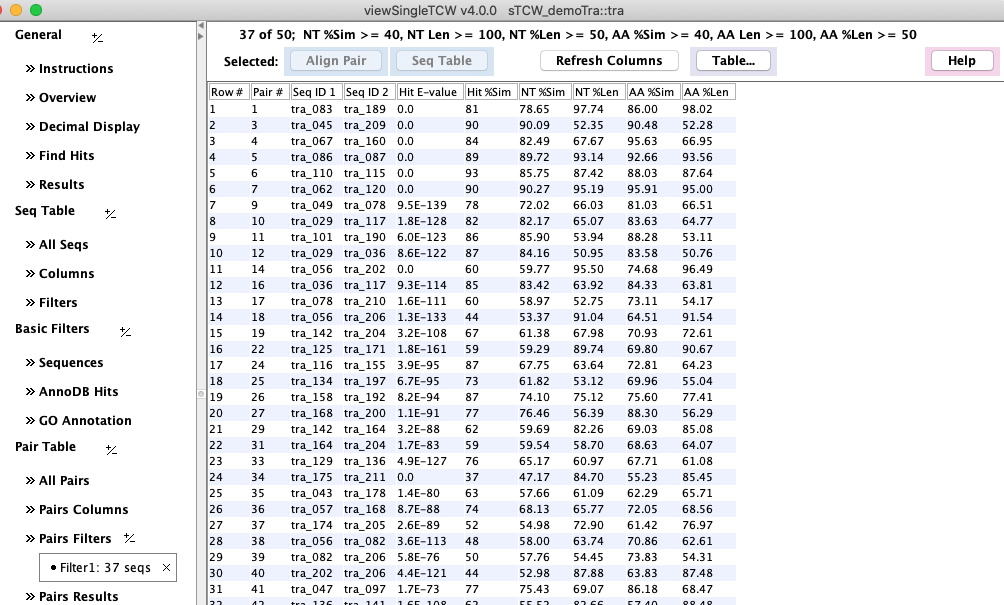 The Hit E-value and Hit %Sim are from the blast (or diamond) hit file, the rest of the numeric columns are from dynamic programming alignment of the pair.
Select a row followed by Align Selected Pair to view the nucleotide and amino acid alignment using the best frame.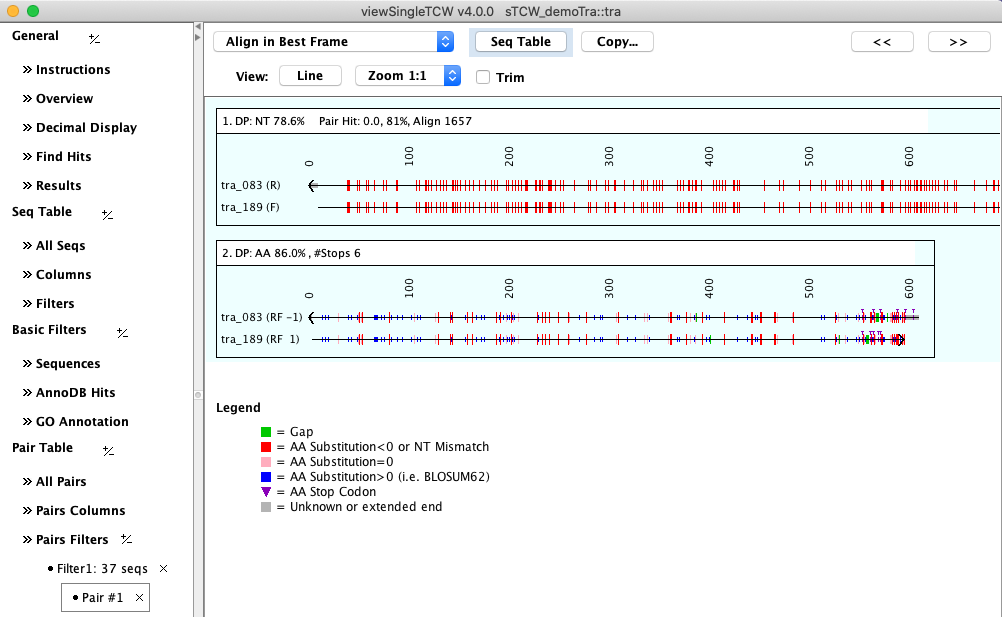 Select a row followed by View Sequence and the sequences will be shown in the main Sequence Table.